A hipsters paradise. It's a vibe.
Sat with my Sriracha topped Eggs Benedict, with The Killers blaring over the echo of patrons. The narcotic smell of petroleum fumes from the entrance runway, they've definitely found something here.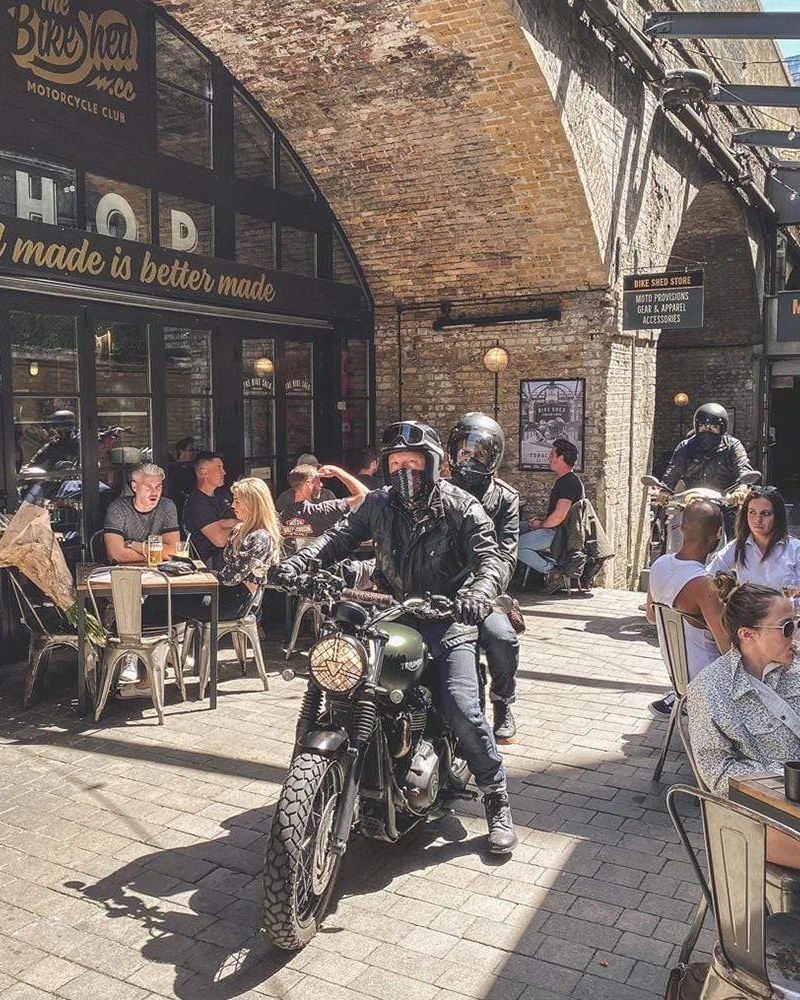 It's definitely not a coffee shop, but you could quite happily chill here with a few mates, and a few small beers. As they say in Porto, um fino. Equally, if you're riding, the coffee is pretty good for what is in essence, a bike stop.

If you're feeling particularly flush, you can also treat yourself to a BSMC Tee, or maybe finally replace those riding jeans that you know are full well past their due date.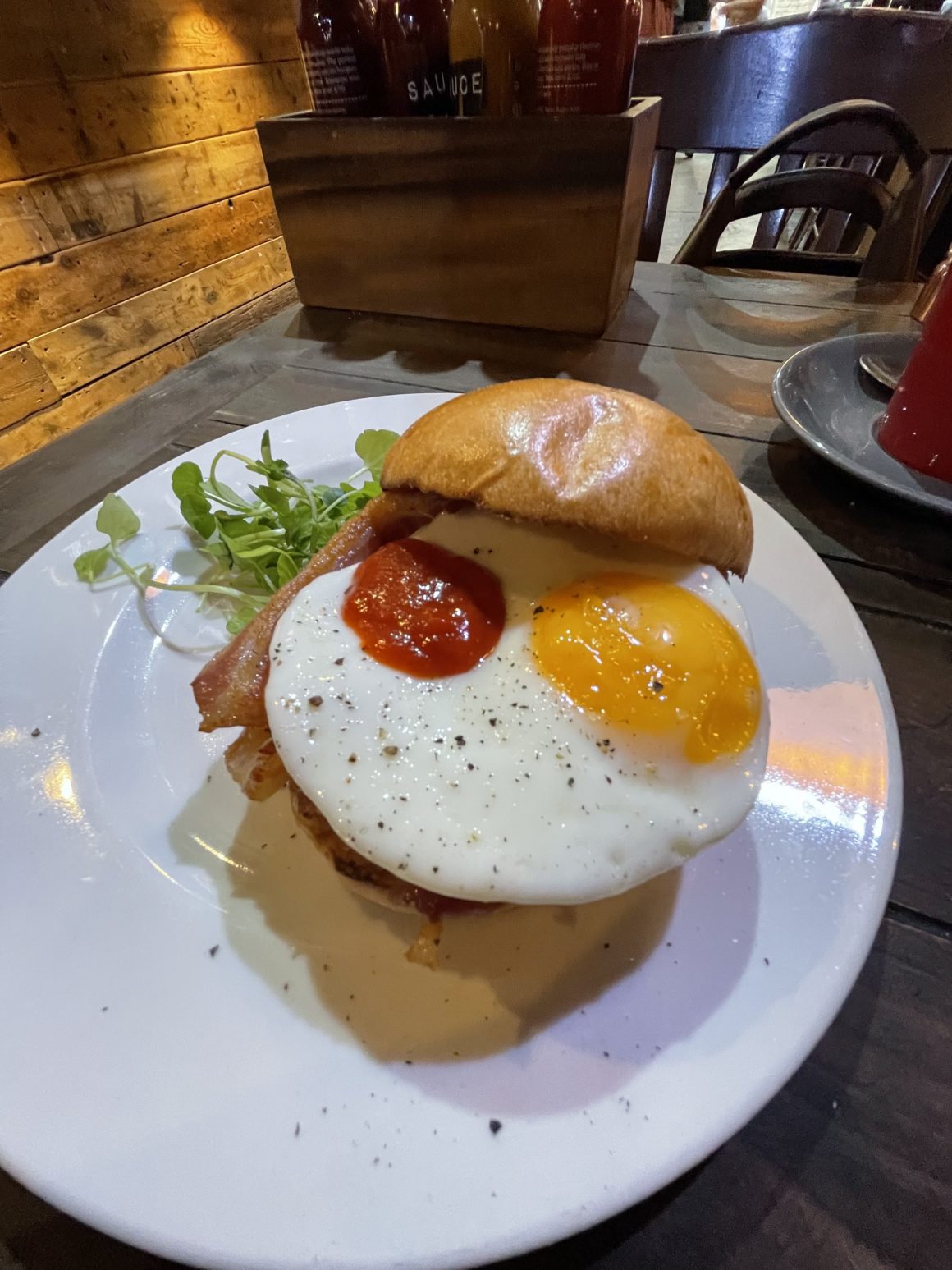 If you're rocking a Cafe Cruiser, it has to be said you'll feel right at home here. At the only place, at least that I know of in Central London, you'll be able to ride straight into a cafe, kick down your side stand and relax.
If you're not a cafe biker though, I wouldn't worry – there's plenty of Speed Triples turning up throughout the day. Not sure my GS feels quite at home, but we will see how the day progresses. Time for that Hypermotard, eh.